An Overview
Who We Are
How We Work
Status Reports
Media Relations
Speaking Events
Contacts
Need Advice?


Direct Leap Space Division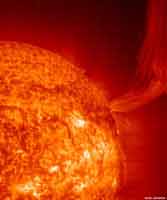 Our Space Division provides business support and engineering services to get promising space exploration technologies off of the drawing board and into orbit.
With designs for a tiny communications satellite for Mars, and for a new reusable propulsion system for interplanetary spacecraft, we specialize in radical reductions in the engineering costs of space exploration.
Client projects have covered space mission analysis and design, conceptual spacecraft design, engineering analysis for radical cost reduction, marketing within the space sector, and strategic business development for emerging private space companies.